10% Green Friday discount on all your online purchases over €50. Only until November 30! Just write the "GreenMerry" coupon in your shopping cart.
Green Friday is an alternative to Black Friday. Instead of making discounts like Amazon, to encourage compulsive and massive consumerism, Green Friday consists of making discounts to encourage responsible and fair, ecological and sustainable, conscious and ethical purchases.
It seems all blah blah blah, but it is much more than a slogan for many small businesses like MeriTomasa: The MeriTomasa's Treasures Factory is a small jewelry store accredited as a craft jewelry workshop, which is committed to #slowjewelry and for responsible jewelry, from fair mining to networking of responsible jewelry suppliers.
During Green Friday I offer you a 10% discount. I do it by adjusting my margins to the maximum to offer you an alternative of responsible and handmade jewelry at fair prices. This way you can make your Christmas purchases early with a small discount and, in addition, make a conscious, responsible and ethical purchase.
Green Friday is buying less and with higher quality, betting on small craft shops and with fair prices.
Advance your Christmas purchases while betting on responsible and handmade jewelry. Remember to add the "GreenMerry" coupon to your shopping cart!
Promotion valid for purchases of a minimum of €50, both in the online store and in my store in Manresa (Barcelona). Only for my MeriTomasa collections: not applicable to personalized jewellery. Not extendable and not combinable with other promotions.
Valid for all MeriTomasa's treasures, including my Atlantis rings:
The Atlantis rings are my best-selling treasure, and during Green Friday you can get yours with the 10% discount coupon GreenMerry. I offer you a long string of models that share the same design, based on the golden ratio. The only thing that changes is the precious metal or metals with which I make each ring and the meaning or use that the ring has with each of those metals:

Atlantis Ring in Silver: the classic design of the Atlantis Ring, made only in sterling silver: your Atlantis Ring at a much more accessible cost.
€ 119
-10%

Atlantis Ring in Gold, Silver and Copper: the purest version: fans of personal growth, Reiki or esotericism or of the Ring as a talisman or energies channeler.
From € 295
-10%

Atlantis Ring in Gold, Silver and Rose Gold: Do you like the three metal Atlantean but are you worried that the copper could rust? The solution: swap copper for rose gold.
From € 445
-10%

Atlantis Ring in Gold and Silver: Ideal as a wedding band for lovers of good energies: best-selling model as wedding rings. Between the jewel and the talisman.
From € 595
-10%

Atlantis Ring in Rose Gold and Silver: identical to the Atlantis in gold and silver. Just change the gold color. Ideal weddings: yellow for him, rose for her. Or rose for them :-)
From € 595
-10%

Atlantis Ring in Gold: fans of the most exclusive jewelery: energetic, durable and allergy-proof. Wedding rings, jewel to show off or personal energy channeler.
From € 1.145
-10%

Atlantis Ring in Rose Gold: if the yellow gold version is Premium Imperator, this is the version for forest fairies, due to the reddish and Venusian charm of rose gold.
From € 1.145
-10%

Atlantis Ring in Three Golds: Solid 18kt gold. The difference is that the Luxor wave bands are made of yellow, white and rose gold. The more exclusive version of the Atlantis Ring.
From € 1.245
-10%

Atlantis Ring in Copper: Only for very very fans of copper: I do not recommend it because the oxidation of the copper can darken the ring and leave your skin with a green tint.
€ 119
-10%

Atlantis Wedding Rings: for couples full of good energies: turn your wedding bands into two Atlantis talismans to guide your personal growth and that of your partner.
From € 238
-10%
MeriTomasa also offers you many other discounted GreenMerry treasures:
The MeriTomasa Collections are limited series of sterling silver treasures zero kilometer, designed and modeled in my workshop in Manresa ( Barcelona), with exclusive models and craftsmanship. Each collection offers you a complete range of rings, earrings, necklaces, bracelets, keyrings, pins or hair sticks. Bonus plus: Exclusive MeriTomasa packaging included + shipping worldwide with DHL!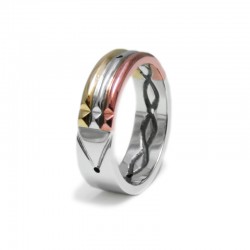 Atlantis Rings
-10%

Tetragrammaton
-10%

Rod of Asclepius
-10%

Chakana
-10%

Heart
-10%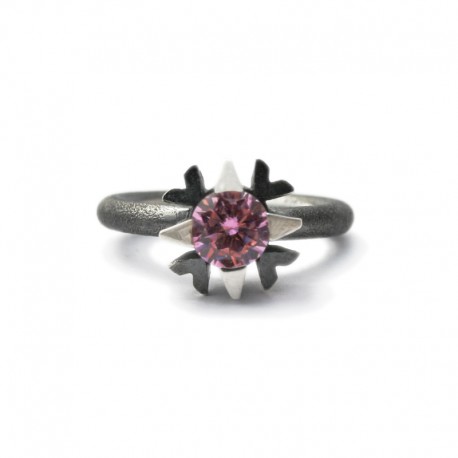 Illusions
-10%

Necklace with two or three names
-10%

Name Necklace with Gold Bath
-10%

Shoe plates
-10%

Snowflake
-10%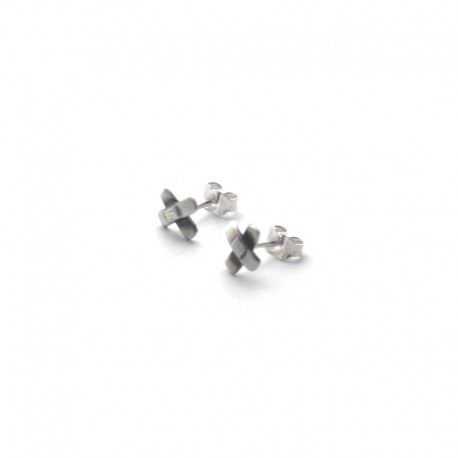 Band-Aids
-10%

Minimal
-10%

Sant Jordi Roses
-10%

Catalan Estelada
-10%

Seeds
-10%

Custom thimble
-10%

Corporate keychain with logo
-10%
And you, have you already choose your Green Friday?