The Magi are here! And this year they are generous as never before. I can't complain because I already have mine: it's you. It sounds like an advertisement for Cocacola, but it is true of the good. This year, almost half of the personalized jewels that have entered my workshop are requests from clients who repeat at The MeriTomasa's Treasures Factory. That is my best gift: every time you repeat in my small artisan jewelry workshop, and also every time a new client comes in and offers me a new opportunity to show off my humble treasures to get you to think of MeriTomasa the next time you want to give a custom jewel.
My Wise Men are you, and that is why I have to hang the "Complete Workshop" sign at The MeriTomasa's Treasures Factory... but you can still buy my collections on my website, or at my jewelry store in Manresa (Barcelona), with special hours for the 4th and 5th of January, from 10am to 2pm and from 4pm to 8pm!
Full workshop. I can no longer accept any more orders for Three Kings. I have no days left on the calendar and I can no longer accept new orders for personalized jewelry to have them ready for Kings. I have to work hard to give the best of my Treasures Factory in each of the orders that I have already accepted, and I already have all my fireplaces at full capacity, which have been fuming magic smoke for days and days without stopping...
... But you can buy online the treasures that I have for sale through my website, or if you want to visit my store in Manresa (Barcelona). I open every working day from 5:00 p.m. to 8:00 p.m. And, in addition, special hours, on Monday 4 and Tuesday 5 January I will have my store open from 10am to 2pm and from 4pm to 8pm.
¡Collections with artisan manufacture and exclusive design in sterling silver and 18K yellow gold!
My MeriTomasa Collections are sterling silver limited series designed and modeled in my Manresa workshop, near Barcelona, with exclusive designs and handcrafted manufacturing.
Each collection offers you a complete range of rings, earrings, necklaces, bracelets, keychains, pins or hair sticks. They are sold online on this website, with exclusive MeriTomasa packaging included + shipping worldwide with DHL!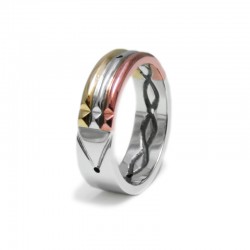 Atlantis Rings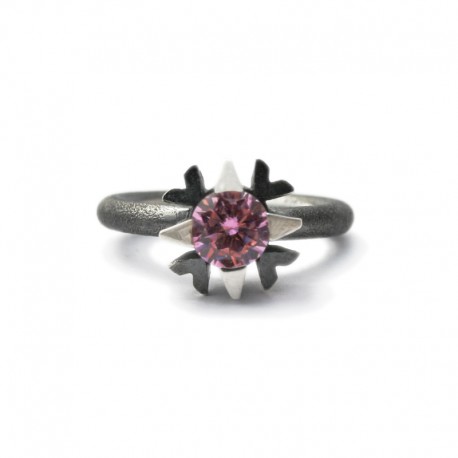 Illusions

Snowflake

Rod of Asclepius

Tricolor

Pinch of Love

Band-Aids

Minimal

Premium Illusions

Sant Jordi Roses

Catalan Estelada

Seeds
My magic formula: local commerce with online sales and shipments via The Three Kings to the whole world. Hohoho!
Exclusive design and artisan manufacture, but with online sales and shipments to almost the whole world. It is my MeriTomasa formula, a small jewelry workshop that is committed to showing that the traditional is not at odds with the modern and that there is life beyond Amazon. If you want to bet on local commerce but at the same time be able to talk to me by email and comfortably receive your treasures with the Three Kings and other magical beings of Christmas, such as DHL, MeriTomasa is your personalized jewelry workshop.
And you, have you already written your letter to the Magi?