You ask me many times. Increasingly. Can wedding rings be made with black gold? Do you work with black gold? And I say yes but no. Or the other way around: no but yes. In this life, you have to always be positive :-)
Black gold does not exist in nature. There is yellow gold. Mixing it with other metals, you can get gold of other colors: rose gold or white gold are the most common. And you can also get black gold, applying a black rhodium plating.

Black Gold Wedding Rings, custom alliances of Cinta and Juanma, in white gold finished in rhodium plating to generate the effect "black gold".
But that doesn't mean it's a deep black. It is difficult that working with precious metals (silver, gold, platinum) we can create a super black color and even more difficult that it will last forever and ever. Precious metals are soft (more or less easy to scratch: silver is softer, gold is harder and platinum much harder) and there are none that are black in their natural state. We get black colors through bathrooms, and bathrooms with friction are disappearing. There are formulas to make them last longer, such as making the dark part (bathed) be deeper than the rest of the piece, to avoid friction and give it more durability, but it is not possible to achieve an intense black color in precious metal.
Many times you send me photos with samples of titanium or steel treasures. Titanium or steel are not precious metals and are not worked in jewelry. They are much harder metals, less machinable, with a higher melting point than precious metals. That implies, on the one hand, that they must work with a more mechanized machinery and, therefore, it is necessary to carry out long runs of the same piece to be profitable. Working with titanium or steel has more of an industrial process than jewelry. Of course, in any case, it is not traditional or handmade jewelry. Also note that titanium is very light gold in color, and steel is steely gray. Therefore, in these cases we are also talking about a black color achieved through dyeing processes (lacquered, anodized, galvanized or nickel plated). And all dye, sooner or later, ends up being lost.
No, but yes. Or yes but no. At The MeriTomasa's Treasures Factory I can work with black gold, but you must bear in mind that this gold will be white gold with a black rhodium plating, and that therefore it will not be an intense black, but rather a darkened gray. Mind you, my rings have an advantage. They are created in a unique process, with the best quality of handmade jewelry, and they have nothing to do with an industrial product like the one that specialized jewelry brands can offer you in long productions with industrial machinery..
Sometimes I get too technical in my explanations. But that's my value proposition. At The MeriTomasa's Treasures Factory I don't create jewelry by myself: I create them with you. I like to guide you in the decision process of how you want that jewel that we create together to be. Explain the pros and cons of each design and each material, and take maintenance into account in this design and selection phase.
Jewels are like cars. They come out great from the dealership but little things happen to them over time, so from time to time they need to stop by the workshop for a tune-up. Some more and others less. And those that have a bath or coating or whatever... they are the ones that need the most maintenance if you want to maintain that perfect color.
And how do you get rose gold and white gold?
And you, are you looking for a handmade jewelry that gives life to the one that surrounds you?
MeriTomasa offers you collections with artisan manufacture and exclusive design in gold (yellow, rose, white... or black!) and sterling silver, for sale online and with international shipments
My MeriTomasa Collections are sterling silver limited series designed and modeled in my Manresa workshop, near Barcelona, with exclusive designs and handcrafted manufacturing.
Each collection offers you a complete range of rings, earrings, necklaces, bracelets, keychains, pins or hair sticks. They are sold online on this website, with exclusive MeriTomasa packaging included + shipping worldwide with DHL!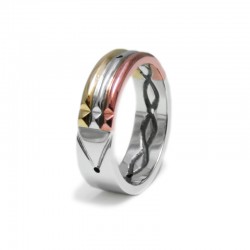 Atlantis Rings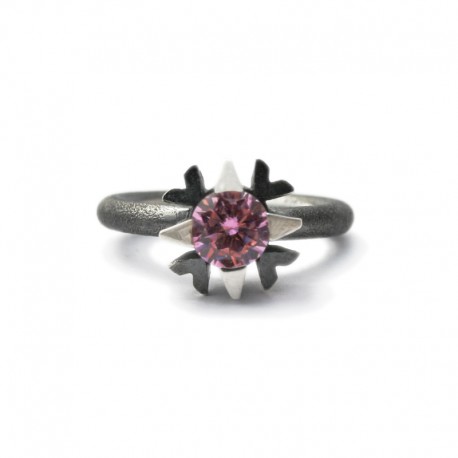 Illusions

Rod of Asclepius

Snowflake

Name Necklace

Tricolor

Pinch of Love

Band-Aids

Minimal

Muajaja

Premium Illusions

Wisdom teeth

Sant Jordi Roses

Catalan Estelada

Seeds
Custom Jewelry
At The MeriTomasa's Treasures Factory in Manresa (Barcelona) I combine technique and design to create custom jewelry tailor-made for all tastes and pockets. Personalized jewelry where you decide the meaning, design, materials or finishes to fill each treasure with something much more valuable than the splendor of metal: you!

Custom Engagement Rings

Custom Wedding Rings

Tailor-made Earrings

Personalised Bracelets

Jewelry for babies and their parents

Personalised Jewelry Sets

View all custom jewelry...
And you, have you already written your letter to The MeriTomasa's Treasures Factory?